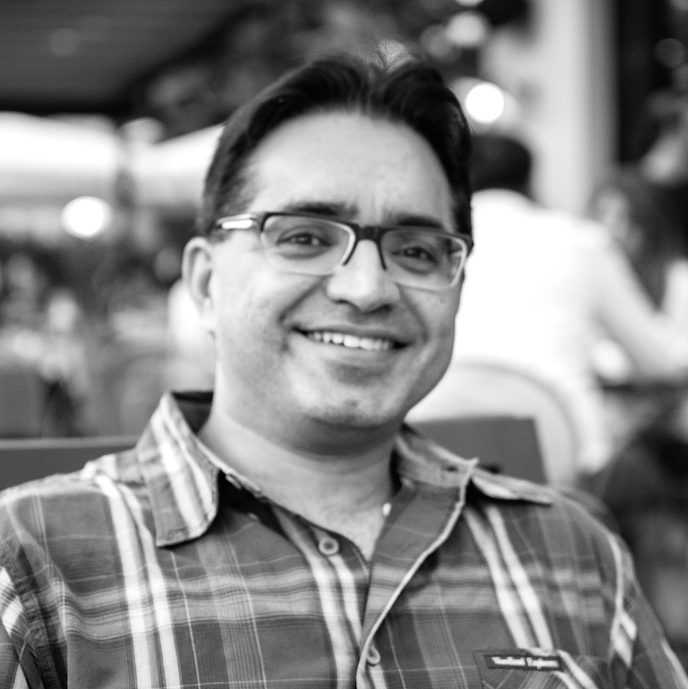 Gurpreet Luthra
---
As Head of Product Practice at Tavisca in Pune, I help instill a culture of excellence in Product design and development. Tavisca (and its parent company Connexions) is in the business of Customer Loyalty & Engagement, with a focus towards Platform-as-a-Product for the Travel domain.
Prior to this I was with ThoughtWorks for 7 years. At ThoughtWorks, as a software craftsman and technical consultant I helped teams and organisations apply principles of Continuous Delivery and Extreme Programming (XP) to solve problems and delight customers.
Earlier, I was also the Product Manager & Community Lead for Bahmni - an Open Source Hospital Management system created by ThoughtWorks. In this role, I worked towards helping shape the roadmap for Bahmni and evangelising Open Source software for humanitarian purposes.
Within ThoughtWorks I have worked on large-scale Web projects in Travel, Health, Retail and Consumer Electronics domains. I am passionate about product development, tech writing, teaching and using technology for social good.
Some folks say that I do have a rather curious knack to make connections between the programming world and the one we physically inhabit. I think they might be right.
I also enjoy drawing comics on life, health and work. Check them out on my instagram page here: insta.g9.
Expertise
Building Products
Culture of Agility
Open source software & ecosystem
Java, Scala, Ruby, Javascript and Web Development
Continuous Delivery, Devops & Extreme Programming (XP)
History
I've been writing software professionally since 2001. I have worked in start-ups, and medium to large MNCs. Some of my projects have been:
Manufacturing Execution System - Performix xMES
Open Source products like Bahmni, OpenMRS, MifosX, etc
Large Scale Websites for Retail, Health, Electronics and Travel Industries
Get In Touch
I am always happy to help people figure out how can they do better with Technology. Do feel free to reach out about Tavisca, Product Thinking, ThoughtWorks, Bahmni, Continuous Delivery, XP/Agile or anything else that's on your mind. Email me at gsluthra@gmail.com.
Some time in the future I plan to work as an independent consultant, so if you have ideas, I am happy to hear.